Customer satisfaction
We always strive for development in our work. With this in mind, we conduct regular surveys of what our customers think about us and the services we provide. The results speak for themselves: if you want to be happy with your financial advisor, engage Söderberg & Partners.
95%
of our customers recommend us to friends and colleagues
90%
of our customers think we are easy to deal with
78%
of our customers think we are the industry's innovators
Quality work
Operational Excellence
Operational excellence works on a cross-functional basis throughout Söderberg & Partners. Söderberg & Partners' definition of operational Excellence is "meeting the customer's needs by constantly developing and providing the best products and services in the most resource-efficient way". These efforts include developing and implementing best practices to ensure satisfied customers.
The method used contains four steps:
Current status analysis
Desired situation
Implementation
Follow-up
Four key processes at Söderberg & Partners are Customer reconciliation, Planning and management, Individual advice and Addressing new needs/problems.
Internal quality control
In addition to the external compliance function, Söderberg & Partners has created an internal quality control unit aimed at ensuring effective control of the quality of advice. Söderberg & Partners' advisors are required to document what happens at an advisory meeting. After the advisory meeting, the documentation is entered into Söderberg & Partners' IT system. All advisory documentation is filed in digital searchable records, with automatic control of certain parts of it.
Manual quality control of randomly selected advisory situations is also conducted on ten occasions per quarter and advisor. On examination of the records of an advisory meeting, a check is made that the advisor has completed satisfactory documentation of the advice. The outcome of the quality control is directly linked to the advisor's incentive.
Internal quality control is an important component of being able to work on continuous improvement of the business. The company's manual on advisory services is regularly updated with best practices so that it can serve as a tool for the advisor when giving advice to customers. The different steps in internal quality control are described below.
Risk control
Söderberg & Partners has a centrally established function for risk management and risk control which is independent of the business. The function provides the Board and management with information about the company's risks and analyses of risk development, and, if appropriate, proposes amendments to policy documents and processes. By identifying risk areas and proposing any necessary measures, Söderberg & Partners continuously manages and improves its risk situation.
Söderberg & Partners also minimises its operational risks by establishing and implementing the required rules, instructions and guidelines for each part of the business, by following up the knowledge requirements for management and employees laid down in the regulations, provisions and general guidelines governing its operations and by taking out liability insurance for the business.
Internal audit
Internal audit, which is an independent audit function reporting directly to the Board, conducts risk-based and rules-based audits of the operational parts of the business and other control functions (risk management and compliance functions).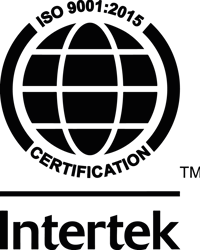 Certification according to ISO 9001: 2015 concerns the insurance advice within pensions provided by Söderberg & Partners Insurance Consulting AB (SPICAB)
World-quality customer satisfaction
We live for satisfied customers! Therefore, we are incredibly happy that, for the eleventh year in a row, we have been named the operator with Sweden's most satisfied customers in the brokerage industry according to the Swedish Quality Index (SKI) annual survey.