Advice for everyone
Söderberg & Partners offers various types of advice that can be adapted to the company's pension plan and the employee's level of interest and knowledge.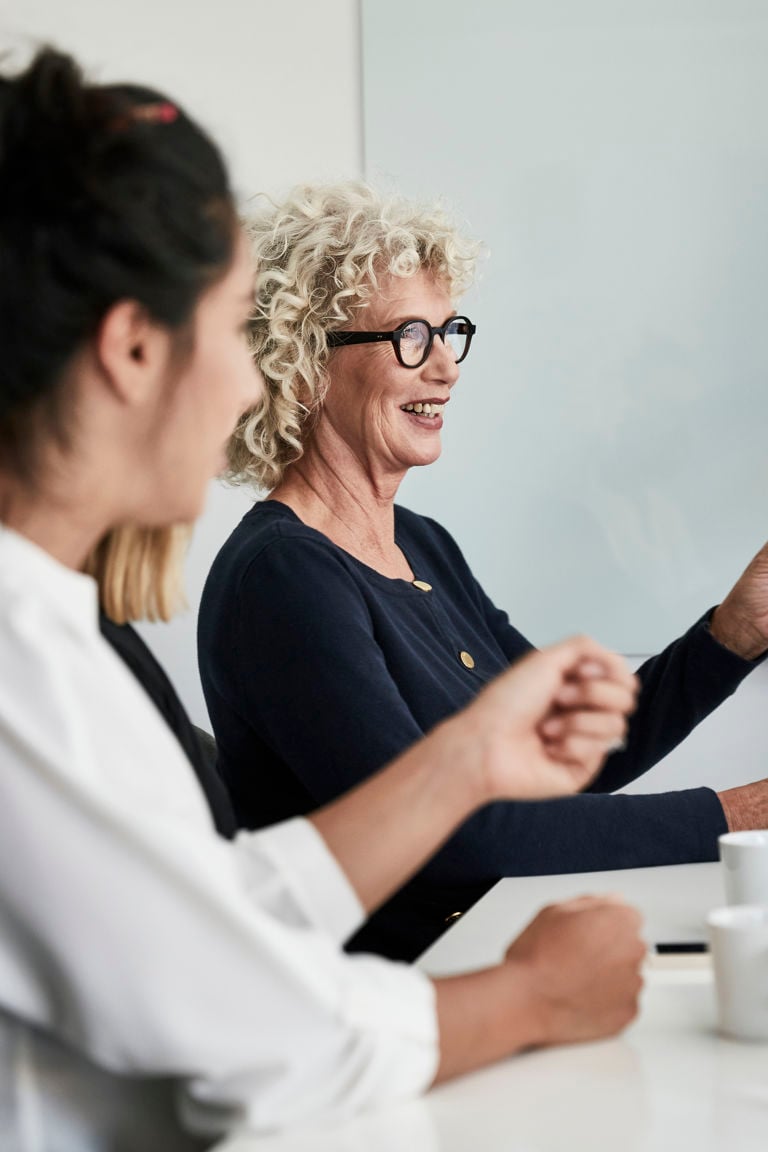 Advice for everyone
People are different and have different financial circumstances and wishes. We all have different savings and insurance needs. We offer advice at different levels depending on what you, as an employer, consider to be the best fit for your company and your employees. In many cases, personal advice provides the highest level of satisfaction among employees, but it does not suit everyone. Companies comprise of complex groups of employees, and we want you to be able to choose the type of advice that best suits your employees or your company.
Advice to the employee
We help the company's employees navigate the occupational pensions market, considering the employees' overall situation. In addition to pensions, we assist with savings, insurance, loans, shares, funds and other assets, always striving to identify products that offer good terms and fees. Together we create a strategy for their occupational pension.
Söderberg & Partners can help the individual stay in control, in the event of certain life-changing situations, such as:
What happens if I have a long-term illness?
What happens if I die?
What happens if the stock exchange goes down by 20%?
When can I retire?

Advice to you as an employer
We continuously monitor the trends within the pension and benefits arena, to proactively inform and support you, the manager of the company's pension solutions. We offer this for, not only the management of pension issues, but also in related areas such as employee benefits and payroll and benefits management.
Examples of services your company can be assisted in:
Development and ongoing maintenance of pension plans and pension policy
Procurement and analysis of insurance policies
Reports and summaries
Regular information about news within the pension market
Specialist competence within pensions and calculations
Advice to employees with collective agreements
iRåd (iAdvice) is our advisory service aimed at employees with collective agreements. It is a digital and educational tool that, in a cost-effective way, provides information about occupational pensions and the options available. Investment proposals are fully personalised for the employee, with regards to everything from their preferred risk level to their private financial situation and expected salary growth.
iRåd provides the employee with answers to:
What level of risk is appropriate for my pension portfolio? Which unit-linked insurance plan has the best fund offering?
How much do the fees affect the return on retirement?
How should I compare funds with different costs, returns and levels of risk?
Which insurance cover suits my current family situation?
How sustainable are my investments?


Digital tools
The employee has access to numerous digital tools.

S&P Online
A portal where, in between consultancy meetings, the employee can log on to see their entire pension and insurance commitment and produce reports and analyses for different products and services.

Fund Finder
Our fund portal with information on all the funds offered to our customers. Here you can compare funds and find links to our analyses.

Proactive monitoring
Our monitoring service which gives the investor the opportunity to act immediately, either by themselves or by contacting their adviser.
Söderberg & Partners Insurance Consulting AB
Söderberg & Partners Insurance Consulting AB is behind our offer in occupational pension consulting.