Are you meticulous, structured and like to develop and take responsibility for your own work tasks?
Our administrators are the hub of our business, providing stability and trust. You specialize in administration in areas such as life or non-life insurance, securities or for an institution. As an administrator, you will develop a high level of knowledge in your area and support our advisors and customers with administrative processes. You have a solution-oriented mindset and are prepared to tackle and solve a variety of different customer issues. You will have a lot of contact with advisors, insurance companies and our customers.
Administration services are available at most of our offices around the country.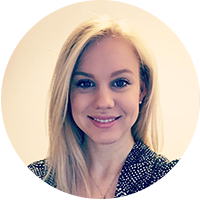 Carin Gahm, Administrator
"It's a varied job with a lot of personal responsibility. You are constantly learning something new."
See available positions