Are you interested in a legal career? At Söderberg & Partners we have a wide range of teams and functions for those with a legal background.
We have positions as Corporate Lawyers and Insurance Lawyers. Our Risk Managers handle risk management practices and the Compliance team work with regulatory issues. The employees within risk and compliance can have different backgrounds such as lawyers, economists or engineers.
The services are primarily Stockholm-based.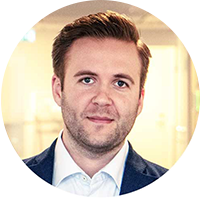 "My role includes varied tasks, where we in the team have high ceilings and work closely with the rest of the organization."
Edvard Odhammar, Corporate Lawyer
See available positions