Liability insurance
Corporate Liability and Safety. What happens if your product, service or employee causes damage or injury that results in your customer losing money? With liability insurance, your company will be protected in the event of something happening that results in a claim for damages. Let our specialists help you find the right insurance solution for your company.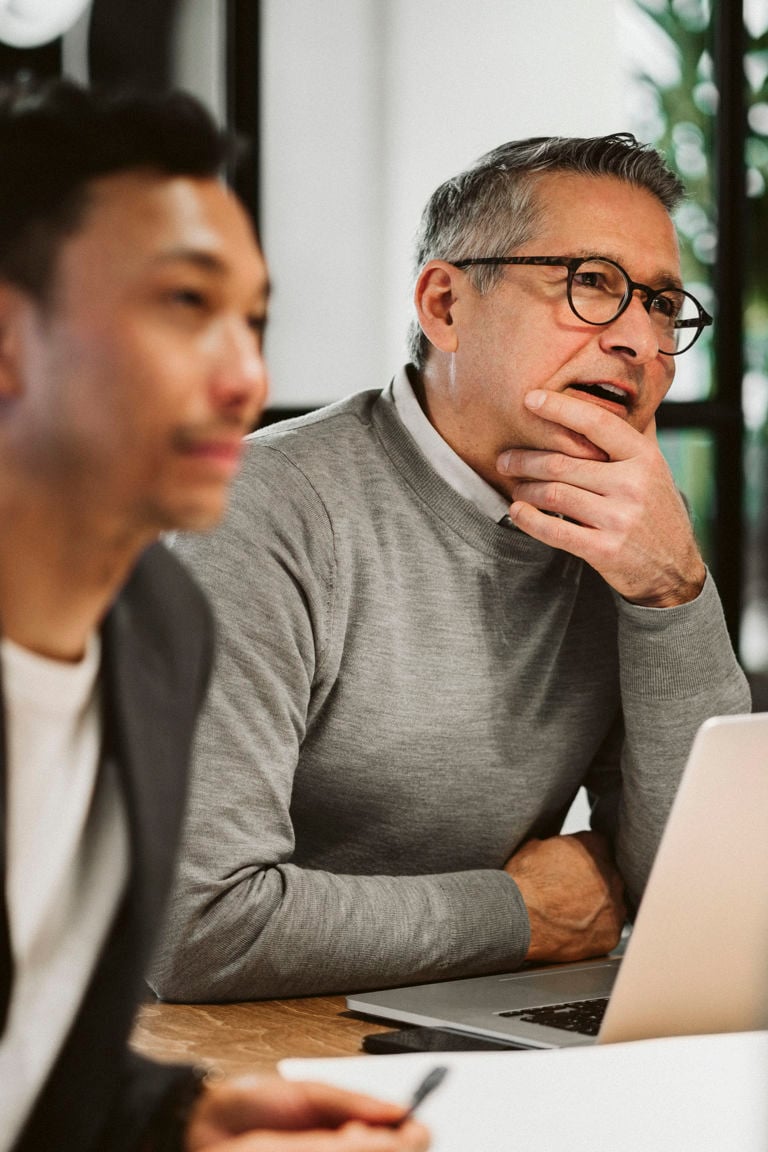 Peace of Mind if Something Goes Wrong
It's difficult to predict an accident, injury or mistake. But it can be costly and time consuming if an employee, your product or service is the cause. With liability protection, you get financial security.
Avoid Paying Damages
If the worst should happen, you get help before and during legal proceedings. If you're held liable to pay damages, liability insurance covers damages and legal expenses.
The Right Liability Protection for Your Industry
It's important to choose liability insurance that's suitable for your business. Our specialists are experts in your industry and its inherent risks, and can therefore ensure that you receive optimal insurance cover for your particular business.
What Does Liability Insurance Entail?
A liability insurance policy will help your company if your employees, product or service are considered to have caused damage or financial loss to your customers. With liability protection, you receive help with investigation and negotiation, as well as speaking on your behalf in the event of a claim for damages against you. If you are held liable, liability insurance covers the costs. The insurance covers damage to other people's property and personal injury.
Every Company Needs Liability Insurance

Liability insurance should be taken out regardless of whether you work as consultants and deliver a service, or actually produce something. For some industries, liability protection is often a requirement for clients to work with you.
Different Businesses – Different Insurance Needs
Each company has its own challenges, which affects their need for insurance. There's a big difference between being a developer, consultant, manufacturer or supplier of a service. Our specialists know your industry and will recommend an insurance solution based on your specific needs. But our ambition is always the same – to simplify, clarify and give your company the optimum insurance cover.
Our most common liability insurance products
Directors and Officers Liability Insurance

Directors or board members are personally responsible if something goes wrong. Executive liability insurance covers the management team against claims for damages made against them. You receive help with investigation and negotiation, and if you are liable to pay damages, the insurance covers the cost.

Cyber-attacks against companies are increasing. A data breach can have serious consequences for the business and requires rapid action from experts. With cyber insurance, you don't have to worry about lost revenue as well as expert costs.
Property Developer Responsibility

Property Developers need customised liability insurance against claims for damages in connection with construction and civil engineering work. You will receive help in investigating whether the client should pay damages and legal representation for court proceedings. The insurance also covers legal costs and any damages.
Legal Protection Insurance

Being in a dispute is a risk that every company faces. Disputes can arise in the event of, for example, alleged breaches of contract, late deliveries or other differences of opinion and can quickly become expensive. Legal protection insurance provides financial compensation for legal assistance, investigation and legal expenses. If you lose the dispute, you will normally have to pay the counterparty's legal costs, which is also covered by the insurance. The insurance covers disputes and tax cases, as well as environmental and work environment offences.
Fidelity and Crime Insurance

Violations committed by the company's own personnel or outsiders are usually not covered by the company's property insurance. Protection against this type of crime is provided by fidelity insurance or more wide-ranging crime insurance. We offer the market's most comprehensive crime insurance for small and medium-sized companies.
Professional Liability Insurance

Companies providing consultancy services need supplementary professional liability insurance. Such insurance protects you if you make a mistake as a consultant, and risk a claim for financial liability.
Contact and Quotation Requests
Would you like a quote or want to know more about our insurance and services? Contact us for more information!
Contact

us