Motor Vehicle Insurance
What happens if one of your company vehicles breaks down or is involved in an accident? With the right vehicle insurance, you will receive help when an accident occurs and avoid unnecessary costs. Third party insurance is mandatory, but to achieve greater protection, you should also supplement with a partial or fully comprehensive policy, and in some cases supplementary insurance. Let our specialists help you find the best solution for your business.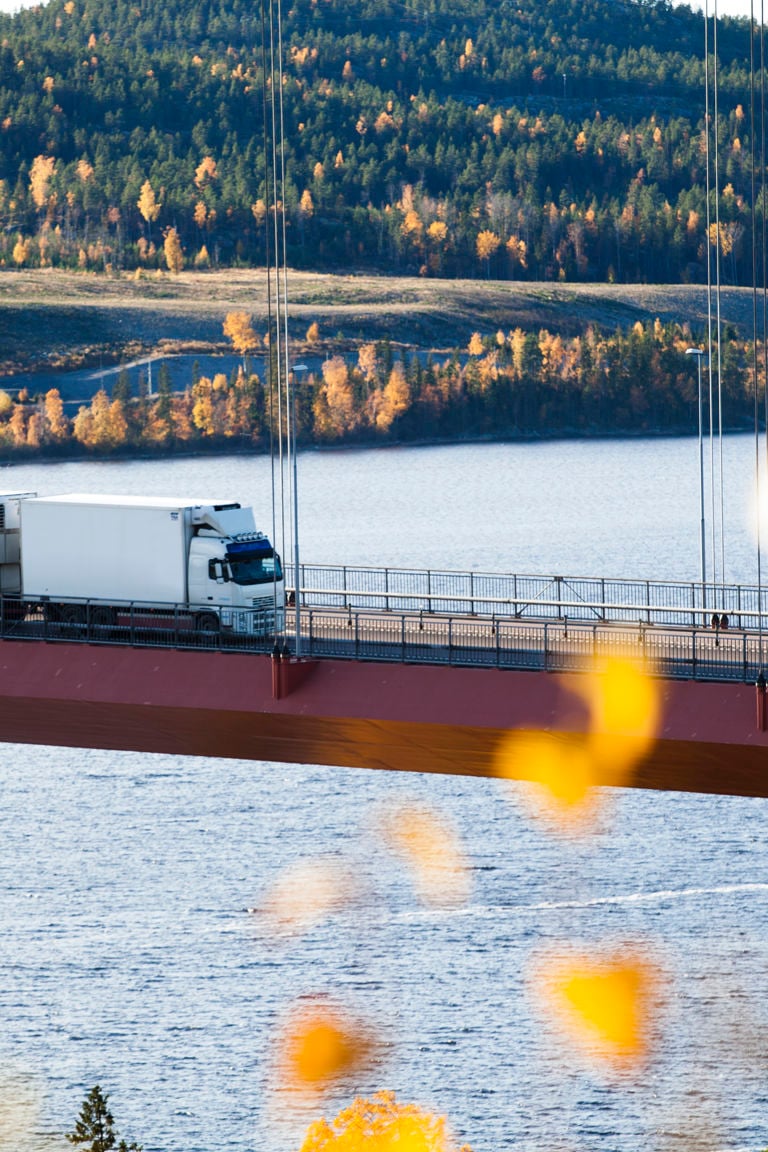 The Right Insurance Cover for Your Vehicles
Company car, truck and tractor – different vehicle types have different insurance needs. We know your business and ensure that you receive optimum insurance cover for your particular vehicles.
Avoid Unnecessary Costs
It's difficult to predict an accident or injury. With the right vehicle insurance, you don't have to worry about unforeseen costs associated with the company's vehicles.
24-hour Recovery
If something happens to your vehicle, you'll be picked up and quickly be back on the road again.
What is Vehicle Insurance?
Vehicle insurance consists of three parts: third party, partial and fully comprehensive  insurance. Third party insurance is a statutory requirement, but to achieve good protection you should supplement it with partial or fully comprehensive insurance.
Partial insurance: In addition to the third party insurance, this covers theft, roadside assistance and mechanical damage. It also provides legal protection to cover costs in disputes. 
Fully comprehensive insurance: This is the most comprehensive protection where you receive compensation for damage to your own vehicle and third parties in the event of a traffic accident or other external accident.
Depending on your business, you may also need additional coverage in the form of supplementary insurance. Let our specialists help you find the right insurance solution for your vehicles.
Different Vehicles – Different Insurance Needs
Each company has its own challenges, which affects their need for insurance. There is a big difference between being a consultant, a haulage contractor or working with agriculture and forestry. Our specialists know your industry and will recommend an insurance solution based on your specific needs. But our ambition is always the same – to simplify, clarify and give your company the optimum insurance cover.
Out most common supplementary insurance products for vehicles
Company Vehicle Insurance
Are your company vehicles vital to your business? With company vehicle insurance, you get peace of mind. If something happens to your vehicles, you'll be back on the road again quickly.
Truck Insurance
If your truck is out of commission for any reason, it may cause delays in deliveries, and your business may suffer. With the right truck insurance, you avoid worrying about lost income as you receive compensation from the first day. The insurance applies regardless of whether the truck is used to carry the company's own goods, is hired out or on contract.
Machine Insurance
If your construction or forestry machinery is important for your company's income, you should take out machine insurance. With machine insurance, you receive financial protection if the machine cannot be used due to damage. You choose the insurance coverage according to the use of the machine and damages to be compensated.
Contact and Quotation Requests
Would you like a quote or want to know more about our insurance and services? Contact us for more information!
Contact us