Personal insurance
Employees are a company's most valuable asset. By investing in the health of your staff, you create a working environment where your employees are happy and healthy. With personal insurance, your employees receive secure protection in the event of illness, accidents and for travel. Let our specialists help you find the right personal insurance for your employees.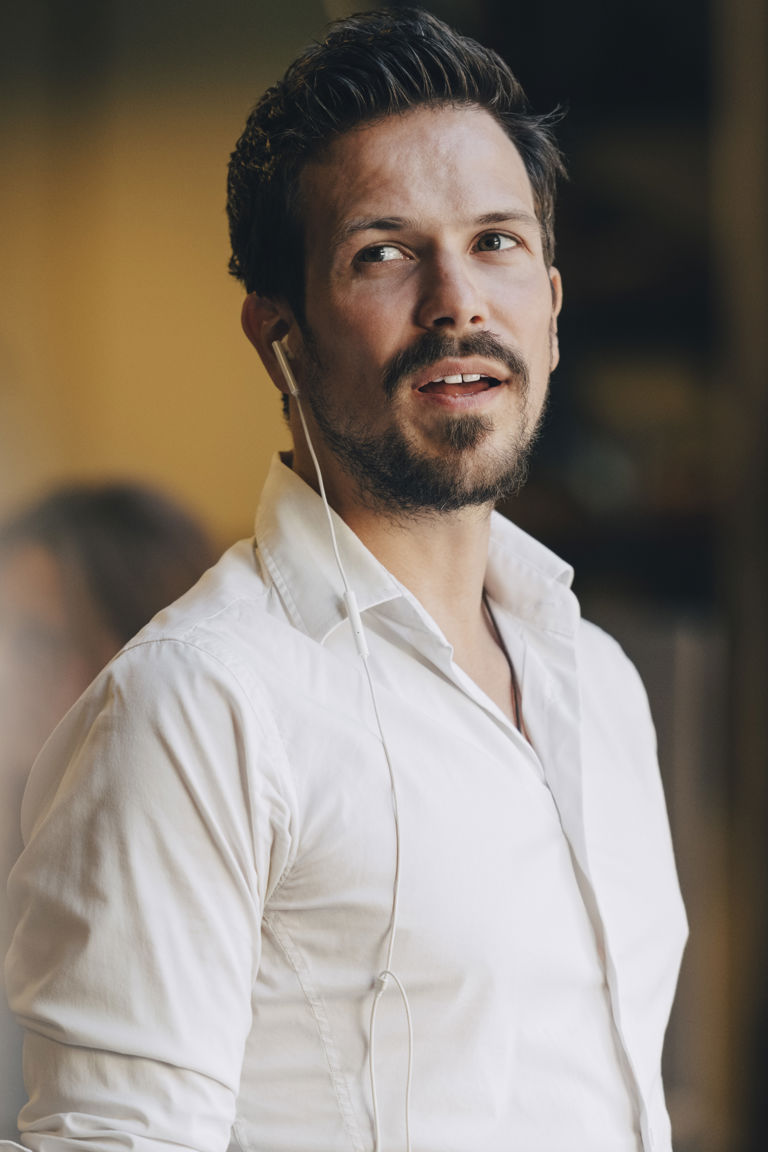 Create an Attractive Workplace
Ensuring that staff are protected in the event of illness, accidents or when travelling is a way of showing consideration and appreciation, and something that employees value at a workplace.
Reduce Costs in Case of Illness
Healthcare insurance is not only a major benefit for your staff, it's also an investment for your business that reduces the risk of long-term sick leave.
Financial Security
Do you know what it costs the company when an employee is ill? Personal insurance provides staff and the company with financial security in the event of illness and accident.
Why is Personal Insurance Important?
Employees who feel good at work often perform better and take less sick leave – something most companies work actively to achieve. One way to contribute to the well-being of employees is to give them security by investing in personal insurance.
All Companies Need Personal Insurance

What happens to your business if your employees fall ill or have an accident? With personal insurance, your employees have quick access to the care and help they need, and as a company the insurance protects you from being financially affected.
Different Vehicles – Different Insurance Needs
Each company has its own challenges, which affects their need for insurance. There is a big difference between being a consultant, a haulage contractor or working with agriculture and forestry. Our specialists know your industry and will recommend an insurance solution based on your specific needs. But our ambition is always the same – to simplify, clarify and give your company the optimum insurance cover.
Out most common insurance policies for your staff
Health Insurance for Employees
A health insurance policy for your staff covers loss of income when someone falls ill, and also gives them access to private care. This means that your employees receive qualified medical care and treatment quickly, while you can reduce sick leave. This gives both your company and your staff financial security.
Accident Insurance for Employees
If personnel or someone visiting the company were to suffer an accident at work, accident insurance covers compensation for care, medicine, travel, dental care and rehabilitation, as well as compensation in the event of permanent damage and disability.
Business Travel Insurance
Business travel insurance provides your staff with good protection, 24 hours a day, for all business travel in Sweden and abroad. It covers things that a standard business insurance does not cover, such as compensation for emergency dental care, flight delays and loss of things you have rented or borrowed. A business trip means all travel that is carried out on behalf of the company: customer visits, buying lunch in town or a longer trip abroad. 
Foreign Insurance
If you have staff who will be working abroad for a period of time, we offer just as good insurance cover for illness, accidents and theft as here at home in Sweden. Foreign insurance can also be taken out for accompanying family members. We tailor the insurance according to how long and where the employee will work abroad.
Contact and Quotation Requests
Would you like a quote or want to know more about our insurance and services? Contact us for more information!
Contact us