Professional liability insurance
Consultants can face claims for damages if a client believes they have given the wrong advice or made incorrect assessments. This is why you need insurance that includes professional liability insurance, which protects you financially in the event of a claim for damages against you. Exactly which insurance cover you need depends on which consultancy services you provide, and in which industry. Let our specialists help you find the right insurance solution for your specific consultancy business.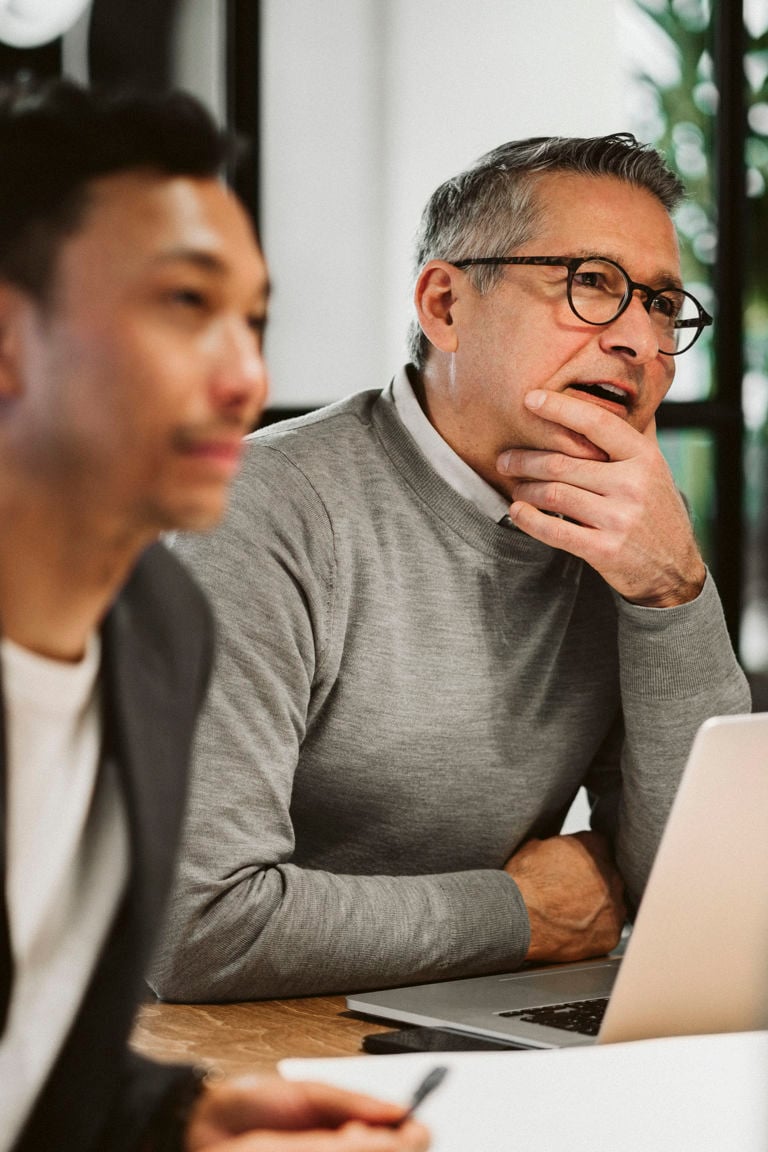 Comprehensive Protection
Anyone can make mistakes and accidents are difficult to predict. Professional liability insurance protects against damage and financial loss, for example due to incorrect advice, calculations or drawings.
Professional Liability Insurance can be a Requirement
Some clients require your company to have professional liability insurance before they will hire you.
Avoid Paying Damages
If a claim for damages is made against you, you will receive help before and during a legal process. If you are liable to pay damages, the insurance covers all costs.
What is Professional Liability Insurance?
Professional liability insurance is a liability insurance policy that helps your company if any of your consultants are thought to have caused an injury or financial loss to a client. Under the insurance cover, you will receive help from lawyers and experts to investigate a claim, and to represent you if a claim for damages is made against you due to incorrect advice, calculations, drawings, instructions or descriptions. If you are held liable, liability insurance covers the costs. It covers damage to other people's property, but also includes personal injury.
You can take out professional liability insurance regardless of whether you are a consultancy company or work alone. For certain industries, professional liability insurance is a requirement before clients will hire you.
Different Businesses – Different Insurance Needs
Each industry has its own challenges and risks, which also governs the insurance need. There is a big difference between being a consultant in the construction and civil engineering industry or in a communications department, to take two examples. Consultants can find it difficult to find an insurance solution that is adapted to their particular business. Our specialists can help you develop a tailor-made solution based on your specific needs. Our ambition is always the same – to simplify, clarify and provide you with the optimum insurance cover.
Contact and Quotation Requests
Would you like a quote or want to know more about our insurance and services? Contact us for more information!
Contact

us